Bloomington, Normal Police Chiefs React To Dallas Shootings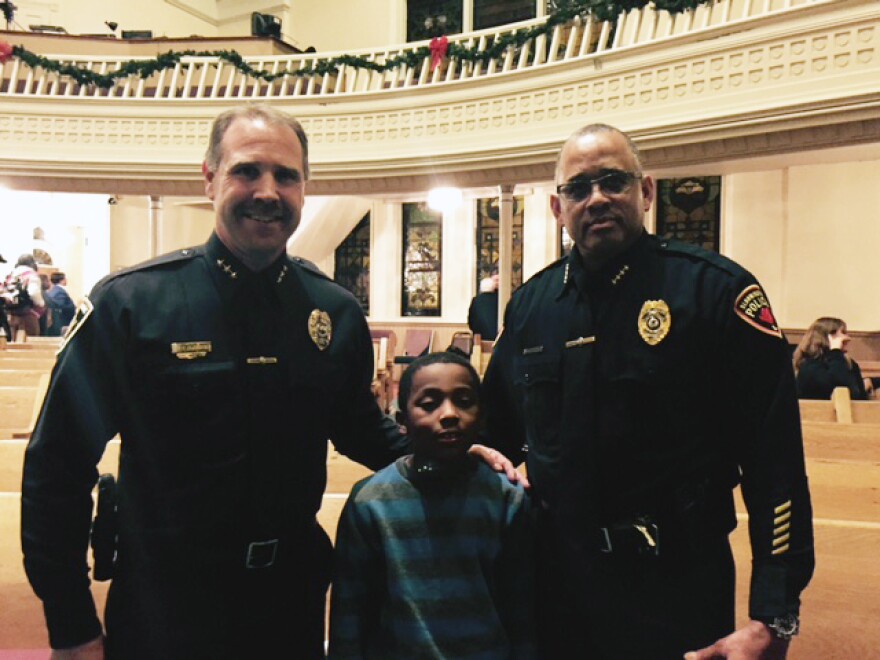 Be safe out there. That's one of the messages police administrators are telling officers in the wake of the ambush of police in Dallas. Rick Bleichner is the Chief in Normal.
"They live with a certain amount of concern and caution when they approach their jobs every day. Something like this obviously just brings it to the forefront. It's another daily reminder of what could happen," Bleichner said. He said just talking about it can help relieve stress.
Bloomington's Police Chief Brendan Heffner said his officers also understand that the actions of a few don't reflect what most citizens feel about law enforcement Remove
and what they do.
"What these people do, when they take cowardly action like this is that the message is lost completely. Nothing is going to be solved with acts like this. That is the really sad part, besides the loss of life, in the bigger picture," Heffner said.
He acknowledged the cultural moment including tense relations between the police and public may provide something on which unstable people can fixate.
"Most people, fortunately, are rational and do what they're supposed to do. They express themselves in a peaceful manner, as Dr. (Martin Luther) King showed us the way to do that," Heffner added.
He said earlier this week he told the department some members of the public will have heightened sensitivity to law enforcement and officers need to remain professional and calm.
Bleichner said his department and others in McLean County have been working on that for years and will continue to do so.
"I think we certainly have made more outreach to the community in general over the last few years and will continue to do that. That's where we try and build those relationships. That's where we try and break down some of those misconceptions," Bleichner added.
Bleichner also said this is a civilized society and there are expectations of both the public and of officers.
Heffner said nothing will stop officers from being guardians and protecting and serving the public.