WGLT's reporting on the coronavirus pandemic, which began in McLean County in March 2020.
Coronavirus Blog 4/15/20: Timber Pointe June Camps At Risk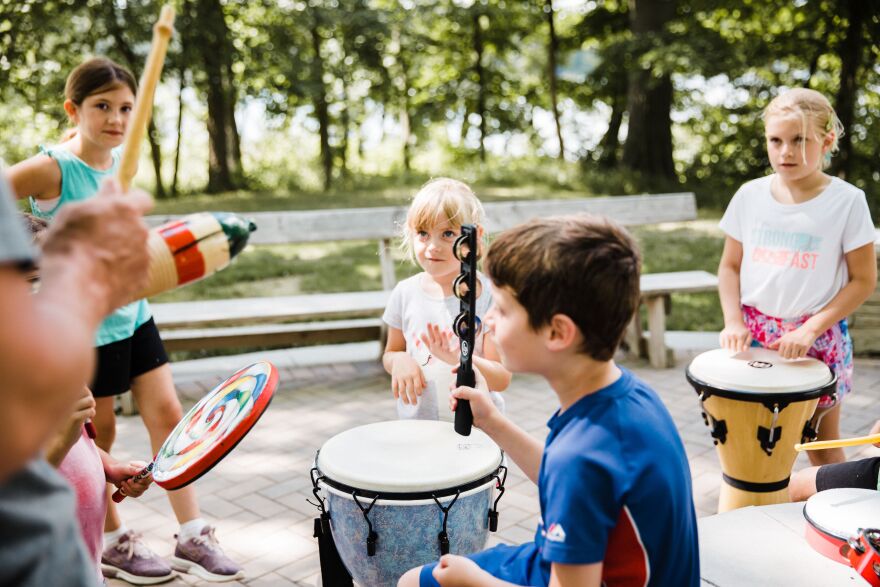 The coronavirus story is developing quickly in Illinois. Here are updates from WGLT's newsroom and our partners at Illinois Public Radio, NPR, and The Associated Press.
You can also see (or add to) our list of cancellations, closures, and rescheduled events. Find all of our coverage at WGLT.org/Coronavirus.
PLANNED PARENTHOOD OF ILLINOIS LAUNCHES TELEHEALTH SERVICE
3:30 p.m. Wednesday, April 15
Planned Parenthood of Illinois is launching a new telehealth service in response to the COVID-19 pandemic.
The service will allow patients to access high-quality, affordable health care through a private and secure video conferencing platform that connects them with Planned Parenthood's providers from their homes.
"The COVID-19 pandemic is a major challenge for everyone in health care," said Jennifer Welch, president and CEO of PPIL.
The video-based telehealth service joins PPIL app, Planned Parenthood Direct, in providing new access points for patients during this public health crisis.
"We know that your sexual, reproductive and primary health care is essential and that it can't wait," said Dr. Amy Whitaker, chief medical officer for PPIL. "As we weather this challenging time together, we don't want you to worry about your birth control, accessing STI tests or navigating your pregnancy options alone."
To make a telehealth appointment, call (800) 230-7527. For more information about PPIL services visit www.ppil.org.
-- Cindy Hernandez | WGLT
TIMBER POINTE'S JUNE CAMPS IN JEOPARDY
1:15 p.m. Wednesday, April 15
Timber Pointe Outdoor Center has set a May 1 registration deadline for families to register for day camps and overnight camps scheduled for June.
If the camp does not receive enough camper registrations, it will postpone all activities and reassess for July camps.
"We understand there is a lot of uncertainty out there right now," said Allen McBride, camp director. "At camp, we press forward and are getting everything ready so once it is safe to open our camp, gates we are ready to go."
There is no registration fee and no penalty for canceling up to two weeks prior to the camp date. Families who currently receive other services from Easterseals Central Illinois also receive a 32% discount on registration fees.
"Our highest priority is and will always be the health and safety of our campers and guests," said McBride. "We will continue to adhere to mandates in place by the CDC, national government or State of Illinois and will cancel sessions based on these guidelines."
Registration information and camp schedule can de found on the Timber Pointe webpage.
— Cindy Hernandez | WGLT
We're living in unprecedented times when information changes by the minute. WGLT will continue to be here for you, keeping you up-to-date with the live, local and trusted news you need. Help ensure WGLT can continue with its in-depth and comprehensive COVID-19 coverage as the situation evolves by making a contribution.