McLean County's COVID Positivity Rate Rises, Vaccinations Dip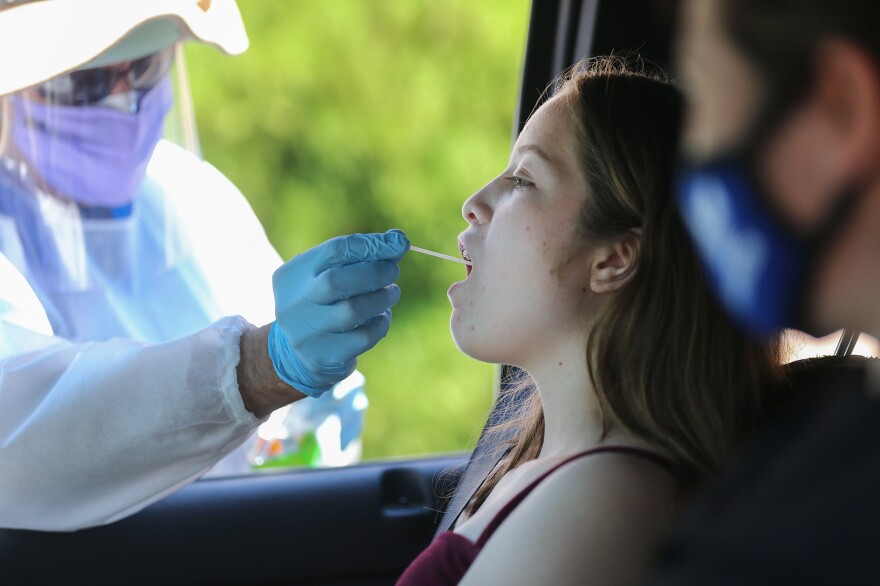 McLean County's COVID-19 metrics are trending in the wrong direction.
The McLean County Health Department (MCHD) reports 29 new confirmed or probable COVID-19 cases in the past week, in addition to another coronavirus-related death.
The latest fatality is was a man in his 60s who did not live in a long-term care facility. His death brings McLean County's total since the start of the pandemic to 237.
The county's testing positivity rate has risen above 1% for the first time in a month; it is up to 1.3%. It was just 0.2% on June 30.
No McLean County residents are currently hospitalized with COVID. Bloomington-Normal hospitals have just one coronavirus patient in their care. Meanwhile, 27 people are isolating at home—triple the active caseload reported last week.
About 1,600 COVID vaccine doses were administered in McLean County in the last seven days. That's down more than 56% compared with the week before.
To date, 164,468 doses have been administered in McLean County and 81,520 residents are fully vaccinated. That's just over 47% of the population—nearly two percentage points behind the state average.
MCHD added the following vaccination clinics:
The Bloomington-Normal NAACP will host a MCHD vaccine clinic at Mt. Pisgah Baptist Church in Bloomington from 10 a.m. to 1 p.m. on Saturday, July 10.. Both the two-dose Pfizer vaccine (authorized for all individuals age 12+) and the single-dose Johnson & Johnson vaccine (authorized for adults age 18+) will be available. Another clinic will be held 21 days later, on Saturday, July 31.
St. Mary's Catholic Church in Bloomington will host a MCHD vaccine clinic from 10 a.m. to 1 p.m. on Friday, July 16. The two-dose Pfizer vaccine will be available.
MCHD will continue to hold vaccination clinics at the Grossinger Motors Arena in downtown Bloomington on Tuesdays and Thursdays throughout the month of July.
Registration is encouraged, but not required. More information is available on MCHD's website or by calling the COVID Call Center at (309) 888-5600.