Midwest Food Bank Sends Tornado Relief To Missouri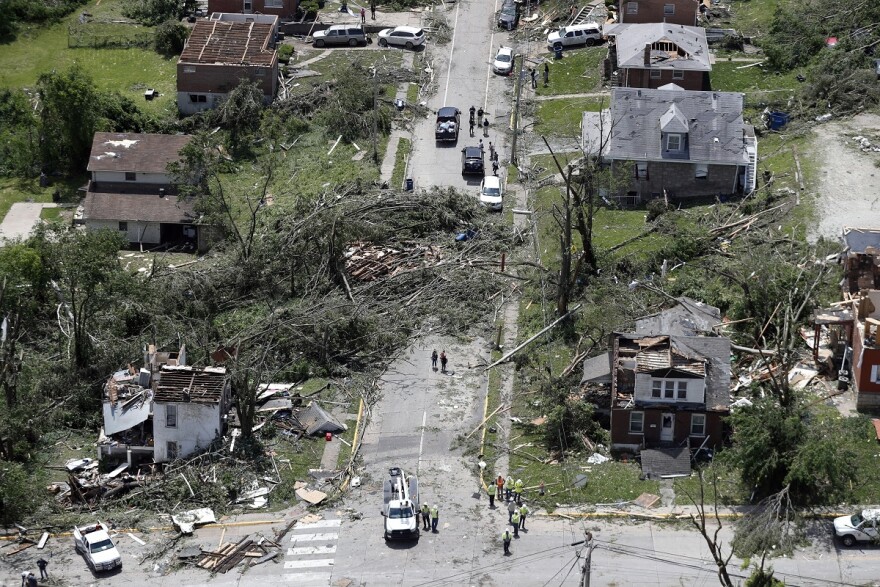 Midwest Food Bank is helping victims of tornados that tore through Missouri's capitol city last week.
Midwest is sending a truckload of family food boxes to Jefferson City on Thursday. Volunteers helped pack the boxes at its facility in Normal on Wednesday.
Tornadoes killed three people in southwestern Missouri last weekend and left about two dozen injured. The storms also caused substantial damage in the Jefferson City area and other parts of the state.

The family food boxes contain enough food to feed a family of four for four to five days.
"We're blessed to be able to provide relief for our neighbors in Missouri," said Mike Hoffman, MFB's Procurement and Logistics Director. "For those wishing to help, financial donations give Midwest Food Bank the flexibility to quickly and efficiently respond to the needs of the tornado victims."
Midwest Food Bank is accepting donations to help offset the cost of the food and transportation on its website.
WGLT depends on financial support from users to bring you stories and interviews like this one. As someone who values experienced, knowledgeable, and award-winning journalists covering meaningful stories in Central Illinois, please consider making a contribution.