Prosecutor: 'Tough Conversations' Necessary About Child Protection After Baker's Conviction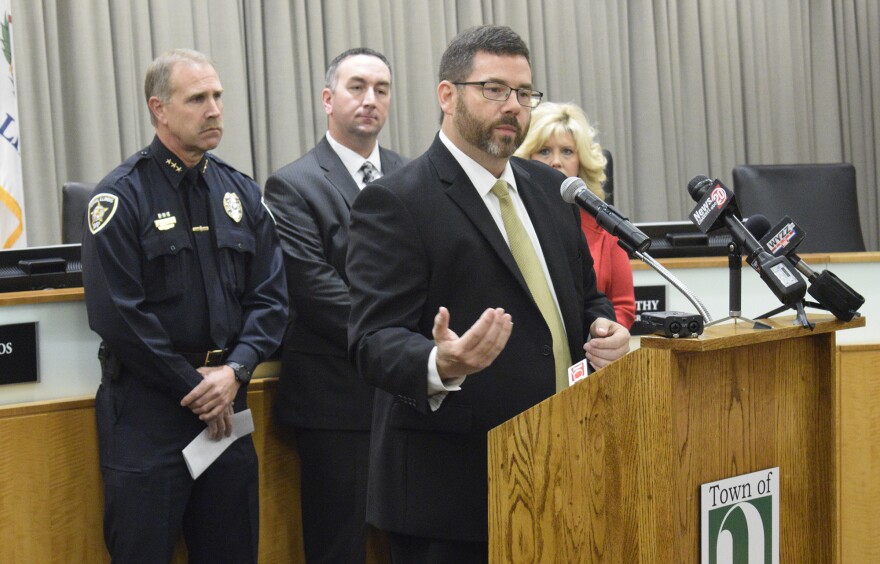 Authorities said Wednesday that Cynthia Baker's murder conviction is "not the finish line" and that others may be charged—possibly Rica Rountree's father.
Baker, of Normal, was convicted on all counts Tuesday and faces up to life in prison for chronically abusing and ultimately killing 8-year-old Rica, who was her boyfriend Richard Rountree's daughter. Home videos and text messages documenting the abuse were shown to jurors at Baker's five-day trial. In those videos and messages, Richard appeared aware of at least some of the abuse.
McLean County State's Attorney Don Knapp was asked repeatedly about Richard Rountree during a news conference Wednesday in Normal. Knapp said it remains an ongoing criminal investigation and declined to go into further detail.
"There may be others who are criminally culpable for the events that took place," he said.
Knapp and Normal Police Chief Rick Bleichner praised their staffs for their work on the case, which quickly moved from arrest to verdict in just seven months. Lead prosecutors Mary Koll and Erika Reynolds, as well as Normal Police detectives Kendra DeRosa and Joe Gossmeyer, were singled out.
Rica's death has led to criticism of the Illinois Department of Children and Family Services for its handling of her case. Rica was one of 103 children who died in the past year while involved in some way with DCFS, prompting an overhaul of the state agency that cares for children. In Rica's case, the key question was why authorities in 2016 sent Rica to live with her father and Baker — a woman who twice before was placed on a list of known child abusers.
A month before Rica died, DCFS directed Baker to take Rica for X-rays after she showed up to school with two black eyes, and Baker declined to do it. Rica stayed in the home and, for the third time in 16 months, a DCFS investigation of Richard and Baker determined any claims of abuse to be "unfounded."
Rica was dead several weeks later, from internal injuries she suffered after Baker kicked her in the stomach.
Knapp declined to comment when asked if he had concerns about DCFS' handling of Rica's case.
"There will be a full review of everything that went on, but I don't think now is the time to comment on that," Knapp said.
Koll, one of the lead prosecutors, said it's possible lawmakers will use Rica's case to make changes to child protection laws. She declined to offer specifics.
"There are some very simple things that could've been done to prevent her death," Koll said. "Hindsight is always easier than foresight, and we don't want to cast blame. The blame for her death lies with the person who was convicted. But no child should ever have to go through what she did. Hopefully when all this is over we can have some tough conversations about what can be done differently in the future, so that her death is not in vain."
State Rep. Keith Sommer, R-Morton, said he's already working on legislation inspired in part by Rica's case. Sommer is the top Republican on the House Adoption and Child Welfare Committee, and he was in the courtroom for part of the trial.
"We will never forget her," Koll said of Rica, thanking the jury for their service.
Bleichner, a former juvenile crimes investigator himself, said he was proud of the conviction but also angry.
"I'm angry because in looking at the facts of this case, it was so senseless. It was so unnecessary. It was so preventable," said Bleichner. "My hope moving forward is that from tragedy can come some opportunity, though. An opportunity to raise awareness, to educate, and as a community to stand up for abuse in all its forms."
Baker will be sentenced Jan. 31.