Cop-Organized Walk Seeks Unity Against Police Brutality
Frustrated and disgusted by the events surrounding the death of George Floyd at the hands of Minneapolis police last month, Normal Police Department third-shift officer Jasmine Johnson went to her chief and asked for a show of department solidarity with protesters.
The result was Thursday's United Against Police Brutality Walk through Uptown Normal, drawing about 100 community residents and police.
The nearly four-year NPD veteran officer said she wanted to show the public that police in Normal stand with those protesting Floyd's death.
"Unfortunately, when these types of incidents occur, we're all put in a box and labeled as such," said Johnson. "In reality, not all police officers agree with the actions that happened with George Floyd, so it's important we take a stand and talk about these issues so that we can show our disapproval for what occurred."
Johnson acknowledged systemic changes could be needed to bring cultural shifts to policing. Some have suggested major reductions in police budgets nationwide, shifting dollars to social and mental health programs that could more effectively address issues being handled by police.
Isaac Akins, a Metcalf School technology specialist from Normal who joined the walk, said he agreed with many of those who've used the #DefundThePolice hashtag in social media discussions.
"There are things we're asking our officers to do that they just aren't trained for, and if we can re-route some of that money to people who are trained for it, we can reduce these instances," Akins said.
Johnson's chief, Rick Bleichner, said law enforcement professionals see the reaction to Floyd's death and understand changes need to be made. But while acknowledging any death at the hands of police is wrong, he characterized efforts to defund the police as a "knee-jerk reaction."
"Some folks looking to defund the police think there's some pot of money there. Most of what has been done over the years with law enforcement were through unfunded mandates. Law enforcement had to step up because no one else would step up in those cases. Other places were getting defunded and police had to step in," Bleichner said.
"(People believe) a social service agency that provided mental health care got shut down and then all of a sudden there's this infusion of money into law enforcement. But we had to figure out how to make it happen with the dollars that we had. That's because when the public calls, they expect first responders to be there."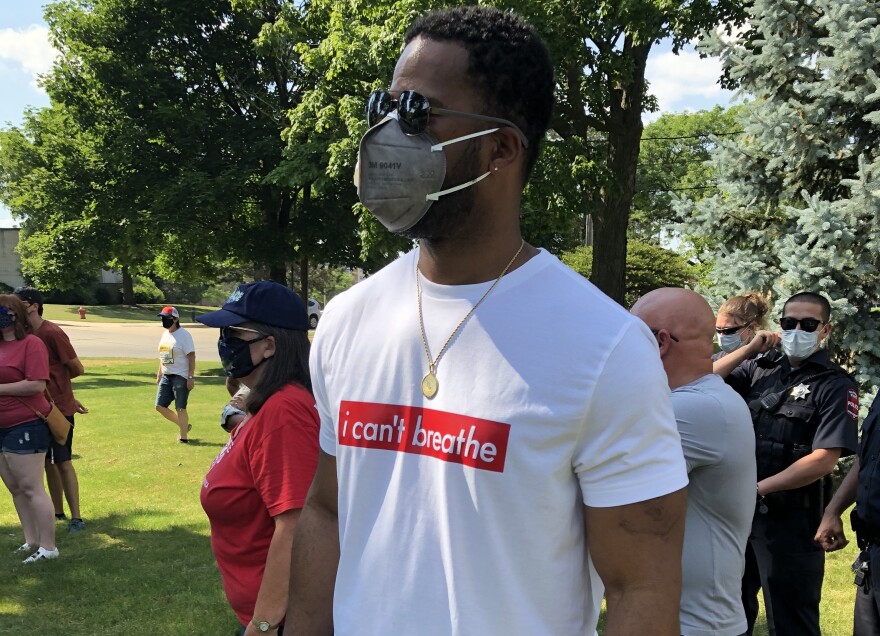 Bleichner said he's heard of potential new legislation that could affect some changes, but said there's no time to wait for others to act.
"We (police) need to have a stake in what the change is. We are the ones best situated to have that dialogue with the community. We understand the profession. We understand the relationships with the community, and then talk about what the best path forward is," he said.
Akins said one thing is certain: Some major changes regarding police culture and policies are soon going to be a reality.
"There's no going back," he said. "We're at a tipping point where we can't go back to life as normal. This nation is never going to look like it did before this. We have to make the effort to make the change."
View this post on Instagram A post shared by WGLT (@wgltnews) on Jun 19, 2020 at 4:52am PDT
We're living in unprecedented times when information changes by the minute. WGLT will continue to be here for you, keeping you up-to-date with the live, local and trusted news you need. Help ensure WGLT can continue with its in-depth and comprehensive COVID-19 coverage as the situation evolves by making a contribution.