Bloomington Seeks Applicants For Ward 7 Council Vacancy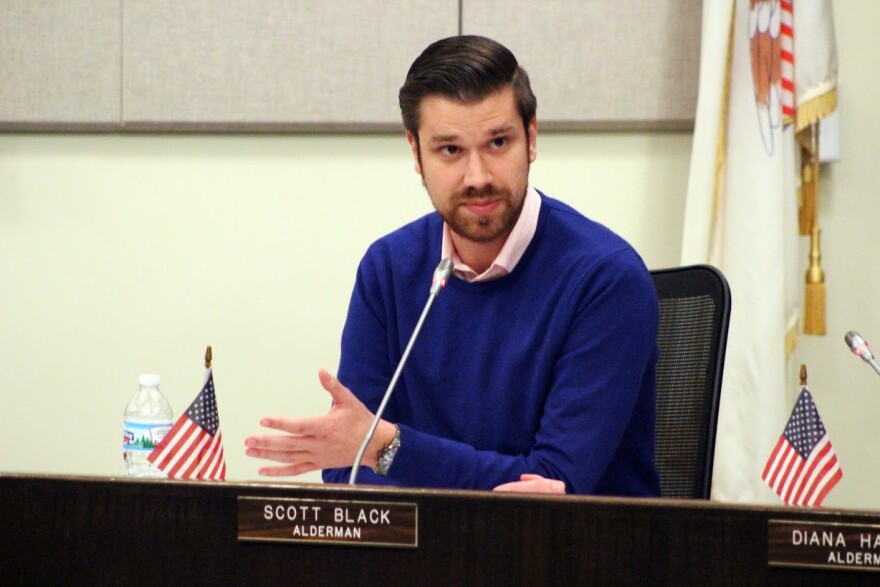 The City of Bloomington is seeking applications for an upcoming city council vacancy.
Scott Black has announced plans to resign from the city council this month.
Black previously said he would not seek a third term next spring. He later moved up his departure as he plans to move out of Ward 7, an area that serves northwest Bloomington.
Mayor Tari Renner said anyone in Ward 7 who is interested in serving the final six months of Black's term should email him at mayor@cityblm.org by Oct. 16.
Renner said he plans to present a candidate for council approval at its Nov. 9 meeting.
Black was first elected to the city council in 2013 and was re-elected in 2017.
Council seats in wards 1, 3, 5, 7 and 9 and Bloomington mayor will be on the ballot in the spring 2021 municipal election.
We're living in unprecedented times when information changes by the minute. WGLT will continue to be here for you, keeping you up-to-date with the live, local and trusted news you need. Help ensure WGLT can continue with its in-depth and comprehensive COVID-19 coverage as the situation evolves by making a contribution.