Lawmakers Seek COVID Exit Plan For Shuttered Children's Museums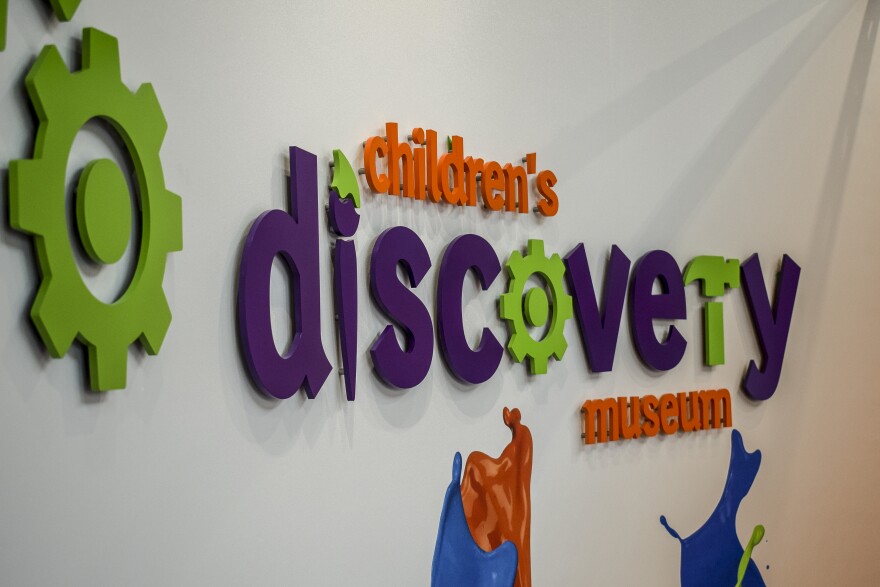 Bloomington-Normal and Peoria lawmakers are asking the Pritzker administration to address what they call an "oversight" that has kept children's museums closed while many other types of museums and indoor recreation options have reopened.
Vaccinations are underway and case counts are down. But Phase 4 of the Restore Illinois plan continues to keep children's museums closed. That's because its museum guidelines say "hands-on exhibits should be closed or modified to eliminate the hands-on component." For children's museums, that's pretty much everything.
State Sens. Jason Barickman, a Bloomington Republican, and Dave Koehler, a Peoria Democrat, have sent a letter to the governor asking for changes.
"This means while most museums are allowed to reopen and begin to recover from a year-long closure, children's museums and science centers, which contain almost 100% 'hands-on exhibits,' will remain shuttered until Phase 5," they wrote. "The policy does not seem consistent and could be seen as unfairly targeting museums which were widely recognized as industry leaders in cleaning protocols before the pandemic."
Barickman has young children, and he said his family enjoys visiting the Children's Discovery Museum in Uptown Normal, which has largely been closed for the past year.
"Given all that families and children are going through, we need to find a path to allow it to be reopened in a manner that's safe and consistent with the guidelines that are coming out of the CDC, which I think provide us the best guidelines here," Barickman said.
Barickman and Koehler said it was an apparent "oversight" that left children's museum stuck without an exit plan before Phase 5.
"Making guidelines for every possible industry in Illinois would be a bit overwhelming. To ask the Department of Commerce and Economic Opportunity to understand every nuance for every field is a lot," said Beth Whisman, executive director of the Children's Discovery Museum in Normal. "There might have been some unintended language that isolated us and shut us down. I do believe that's what happened."
Children's museum leaders have watched as many other indoor recreation options have reopened with capacity limits, like bowling alleys, arcades, gyms and gaming facilities. Many schools have reopened for younger children, including in Bloomington-Normal.
There are separate Restore Illinois guidelines for museums and indoor recreation. Being treated as indoor recreation might be a solution, though Whisman said children's museums have fought for relevance and legitimacy in the museum field for decades.
"It is insulting to have protocols written that completely remove us from that field that we are funded through, and we have our best practices and standards through, and then put into another category that's frankly not as academic and isn't the same," Whisman said.
Whenever it is time to reopen, Whisman said challenges will persist. Re-staffing will be chief among them. And smaller private museums may have to operate at a loss if capacity limits are still in place and cut into revenue, she said. Cleaning and safety plans have been in place for months, she said.
WGLT has reached out to the Pritzker administration for comment on the letter. Barickman said this is an issue that's been raised previously.
"These museums are good citizens and they believe in the science behind global health recommendations. Illinois should provide a clear path for them to reopen in the Restore Illinois plan," the lawmakers wrote.