BCPA Director Tina Salamone Remembered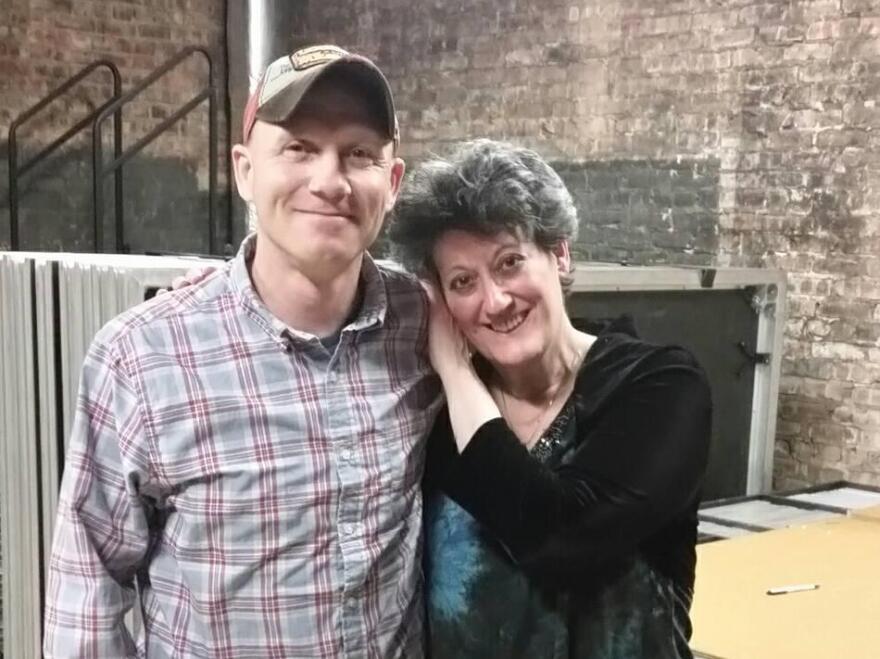 Bloomington-Normal continues to absorb the sad news of the sudden passing of Tina Salamone, director of the Bloomington Center for the Performing Arts.
Salamone was pronounced dead of a heart attack Sunday afternoon at Bro-Menn Hospital.
She was as much a fixture at the performing arts center as its tall staircases, elegant ballroom and wide balcony. She attended nearly every performance, personally greeting the audience from the stage before the start of the show.
It was hardly a surprise to those who knew her that Salamone had been at work at the center Sunday, just hours before her sudden death.
"You know, the woman was always at work,." said Tricia Stiller of the Downtown Bloomington Association, a close friend of Salamone's who often collaborated with her on arts projects.
"I'm sure sue was planning ahead for next season and trying to get in the best acts possible for our community. She had a really great sense of what this community wanted in terms of entertainment and what acts to bring in that would generate interest in the community, so I'm sure she was working it, looking at opportunities to bring headliners to town," Stiller said.
Friends said Salamone had been suffering from flu-like symptoms for several days and had asked a friend to take her to the emergency room on Sunday.
In an interview last August about the 10th anniversary of the BCPA, Salamone shared with me her vision of a performing arts center that would both appeal to a diverse audience and reflect the diversity of the community.
"I don't want to alienate the audience already there that might be 10 or 15 years older than me. But I certainly want to look for artists who are entertaining, engaging, have an educational component and will do in-service in the community in one form or another, and will be representative and vital to people who aren't coming to the arts center, and give them a reason to come," she said.
Salamone worked to make the imposing classically-designed structure a welcoming place, often wearing informal flowing pants and non-traditional shoes to performances.
"There are some people who still believe they don't have the right shoes or sense of etiquette to come to the BCPA. You don't have to have a certain pair of shoes to come in there. I go in there with tennis shoes all the time," she said.
She brought an eclectic sensibility to the shows she booked. They ranged from a Beatles tribute band and Frank Sinatra songbook interpreter, to Hal Holbrook as Mark Twain, country-western singers, a capella groups, even a marching band that plays the great American songbook.
"It doesn't matter to me who's on stage as long as it's a quality performer who will have a meaningful exchange with the audience," she said.
She tirelessly promoted her facility to performers, singing the praises of its seating and acoustics to entice them to come to Bloomington-Normal.
"The seats are very intimate. This works very well for true storytellers, stand-up comedians and singer- songwriters, people who aren't surrounded by lots of production," she said last year on GLT's Sound Ideas.
"Solo performances are beautiful in that space and acoustics are wonderful too. It's not hard to convince people for that reason. And also strategically, we are at the confluence of three interstates -- 55, 74 and I always forget about 39. As people are driving around coming in from Madison, Wisconsin or Indianapolis, we are right here just a couple of hours away from everything and that makes for a very nice tour schedule," she added.
Salamone worked previously at the Burlington Capitol Theater in Iowa, before coming to Bloomington in December 2013.
Stiller of the Downtown Bloomington Association said Salamone never lost the common touch that came from her beginnings in the south Chicago suburb of Burbank.
"I'm devastated. It's a devastating loss for me personally," Stiller said. "We had become fast friends, having grown up in the same suburban area. We had a language short cut we understood. But for the community, I've never known such a visionary of Tina's caliber. She was always three steps ahead in what she envisioned Bloomington and Normal could be."
Bloomington Mayor Tari Renner called Salamone's death "a tremendous shock."
"Tina always brought a great sense of energy and creativity and ideas to her job. She was extremely dedicated. This is a huge loss," Renner said.
Renner said the city will determine a way to honor Salamone in the coming days.
Stiller called her "a unique and creative soul with so much talent and so much ability. I'm grateful that our community was fortunate to have her even though it was for a very short time. Her impact will be felt forever in the lives she touched. The changes and difference she made will be here always to remind us that she once walked among us."
Salamone was 58 years old.
WGLT depends on financial support from users to bring you stories and interviews like this one. As someone who values experienced, knowledgeable, and award-winning journalists covering meaningful stories in central Illinois, please consider making a contribution.