Suspect Convictions Episode 1: Frantic 911 Calls Reveal Father's Grief
GLT is partnering with the true crime podcast Suspect Convictions to explore the 1998 murder of 3-year-old Bloomington girl Christina McNeil.
Her father was convicted of the crime but has long maintained his innocence, claiming that an ex-girlfriend was the real killer—the same woman later convicted in a separate murder. New episodes air Fridays on GLT's Sound Ideas. You can also subscribe to the podcast.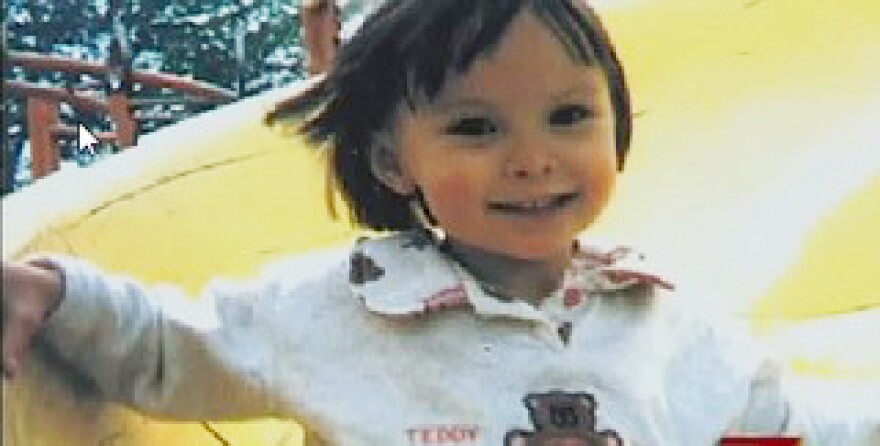 What's a normal reaction for a parent after their child dies?
There's no right or wrong answer, but that question is at the center of the first episode of Suspect Convictions, a joint reporting project between GLT and investigative journalist Scott Reeder.
The first episode premiered Friday on GLT's Sound Ideas.
Christina McNeil's lifeless body was found in her father Barton's Bloomington apartment on June 16, 1998. Barton McNeil was frantic as he called 911 about his unresponsive 3-year-old.
Prosecutors would later argue this was the voice of a murderer. McNeil was eventually convicted of killing his own daughter. McNeil's hysterical call to 911—and subsequent calls asking for police to return to the scene—were not admitted at his trial, nor was his alternative theory of the crime.
"This sounds like a desperate father to me," Reeder said. "This sounds like someone overwhelmed with grief, trying to function, trying to save his daughter."
Important clues were discovered inside Christina's bedroom. Small cuts were found in her bedroom window's screen, near where it locks into the frame. McNeil says that was the sign of a break-in.
Authorities initially thought Christina died of natural causes. But later the day of the murder, McNeil called 911 repeatedly, asking for Bloomington Police to send a detective to the scene to investigate the possibility of murder.
That insistence is revealing, Reeder said.
"If you were the killer, why would you do that?" he said.
McNeil has long argued that his ex-girlfriend, Misook (Wang) Nowlin, was the real killer, though he said he wasn't the first to suspect her. Christina's mother, Tita McNeil, saw Wang parked outside McNeil's apartment around the time of the murder, McNeil alleges. McNeil's theory about Nowlin's involvement was not allowed at his bench trial.
That theory has taken on new resonance after Nowlin was convicted in 2012 of killing her mother-in-law, Linda Tyda. While killed in Bloomington, Tyda's body was found in a shallow grave in Will County. Nowlin is currently serving her 55-year prison sentence at Logan Correctional Center in Lincoln. She could not be reached for comment.
Listen to the first episode of Suspect Convictions:
On Next Week's Episode: A closer look at the prosecution's case against Barton McNeil, and why the Illinois Innocence Project has taken up his cause.
New episodes of Suspect Convictions air every Friday on GLT's Sound Ideas at noon and 6 p.m.
WGLT depends on financial support from users to bring you stories and interviews like this one. As someone who values experienced, knowledgeable, and award-winning journalists covering meaningful stories in central Illinois, please consider making a contribution.