Suspect Convictions Episode 2: Window Reveals Web Of Evidence
GLT is partnering with the true crime podcast Suspect Convictions to explore the 1998 murder of 3-year-old Bloomington girl Christina McNeil.
Her father was convicted of the crime but has long maintained his innocence, claiming that an ex-girlfriend was the real killer—the same woman later convicted in a separate murder. New episodes air Fridays on GLT's Sound Ideas. You can also subscribe to the podcast.
A simple window screen and some spider webs may be the clues that exonerate a convicted murderer.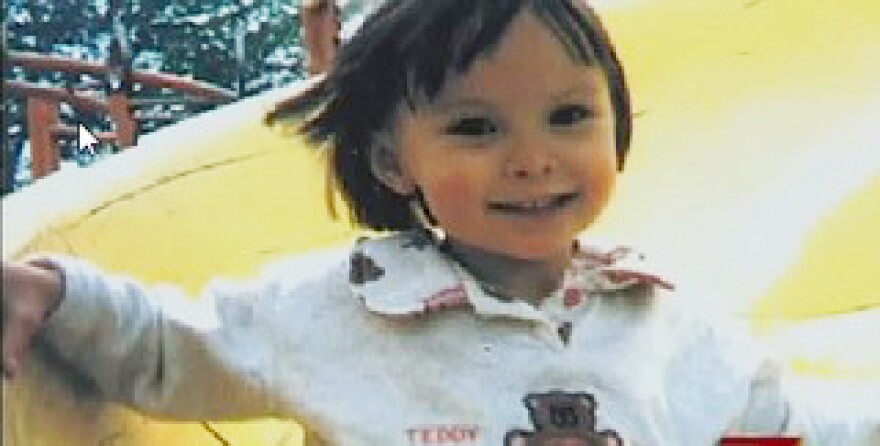 Christina McNeil's lifeless body was found in her father Barton's Bloomington apartment on June 16, 1998. Barton McNeil argued that cuts in the window screen were proof that someone broke in, killed Christina and snuck out. A judge convicted him anyway, and Barton is now in prison for the crime.
McNeil's conviction is the focus of Season 2 of Suspect Convictions, a joint reporting project between GLT and investigative journalist Scott Reeder. McNeil maintains his innocence and claims his ex-girlfriend is the real killer. McLean County prosecutors say the right man is behind bars.
The Illinois Innocence Project (IIP) has taken up McNeil's case and is expected to file motions this fall in hopes of winning him a new trial. John Hanlon, IIP's executive and legal director, said they'll introduce new evidence that disproves the prosecution's claim that Christina was sexually assaulted prior to her death, by showing that "artifacts" found on her body were not indicators of assault.
"This case is a priority for us for one reason, because we're absolutely certain that Bart McNeil is innocent of this crime," Hanlon said. "At the end of the day, a judge is going to be hard-pressed to say anything, but this was not a sexual assault situation."
https://www.youtube.com/watch?v=co_h__KxcFI
Episode 2 of Suspect Convictions, which debuted Nov. 3 on GLT, closely examines the window in the bedroom where 3-year-old Christina was killed.
McNeil told police the day of the murder he suspected his ex-girlfriend, Misook (Wang) Nowlin, snuck into his apartment and killed Christina. That theory has taken on new resonance after Nowlin was convicted in 2012 of killing her mother-in-law. Nowlin is currently serving a 55-year prison sentence. She could not be reached for comment.
Prosecutors claimed spider webs found on the window prove an intruder couldn't have used that as an entrance, as that would've disrupted the webs. McLean County State's Attorney Jason Chambers' office has reviewed the case and come to the same conclusion as his predecessor did: McNeil is guilty.
"As I read through it with an open mind and objectively, I became convinced that the conviction was correct," said Mary Koll, an assistant state's attorney in Chambers' office. "I just think (the spider web) is one piece of the puzzle, and it's one more thing that goes to the common-sense argument that what (McNeil is) suggesting happened here simply could not have."
The existence of spider webs on the window when police investigated the crime scene doesn't mean someone didn't break in, said Todd Blackledge, a biology professor at the University of Akron who's studied spider webs.
Certain spiders can spin webs relatively quickly, in as little as a half-hour, he said. Others take days.
"There's a lot of ambiguity. I would not feel comfortable saying a spider web precludes the possibility that window screen was opened that night. I'd need more information," Blackledge said.
Listen to Episode 2 below:
On Next Week's Episode: Prosecutors say there is physical evidence that links McNeil to the death of his daughter—signs of sexual abuse. "The alternate theory doesn't explain that," Chambers says.
WGLT depends on financial support from users to bring you stories and interviews like this one. As someone who values experienced, knowledgeable, and award-winning journalists covering meaningful stories in central Illinois, please consider making a contribution.