Economic forces may delay Bloomington's O'Neil Pool reopening until 2023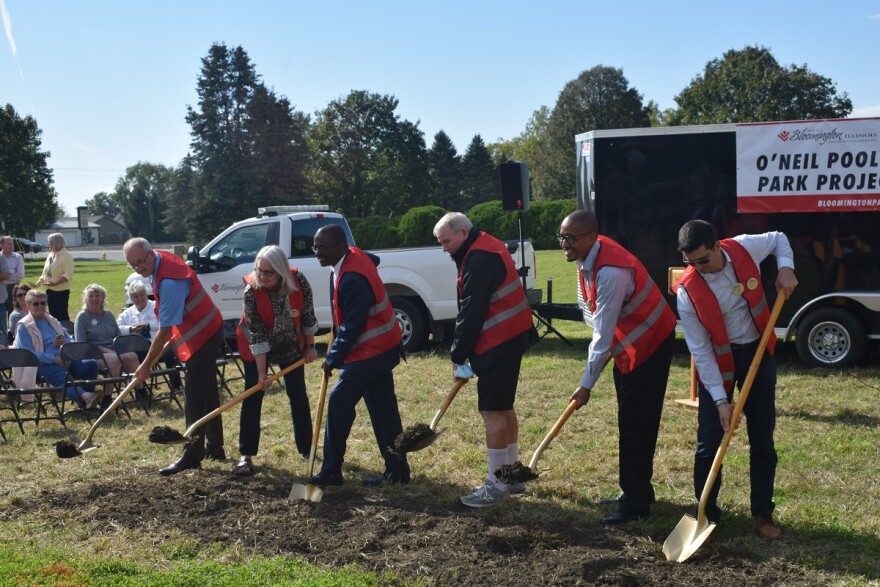 A summer of swimming may be the latest casualty of supply chain bottlenecks, rising prices, and a tight labor market.
Bloomington City Manager Tim Gleason said the opening of the rebuilt O'Neil Pool could be delayed until 2023. It was initially set for 2022, with construction starting this winter. A late-season 2022 opening is still possible, but 2023 is now more "realistic," he said.
"As we are advancing in that process, we're finding the lack of available contractors to fill certain portions of the project is a challenge. The flip side of that is, it's because they're all working in other areas of the region, so it's not all bad. For this specific municipal project, it is a challenge," Gleason said on WGLT's Sound Ideas.
Another challenge is the cost of supplies. Equipment that you need to build a pool, such as piping, is in short supply, which has led to higher prices, Gleason said.
"That's going the drive the price of that project up," he said. "We are victims no different than somebody on the home front, purchasing for their household."
The city approved funding for the new $11.8 million aquatic center in March. The city held a groundbreaking ceremony for the pool last month, and the old pool was demolished at the start of the pandemic. The old pool lasted 20 years past its life expectancy.
The slower timeline will give the city more time to "use the available contractors at a lesser cost, or what the norm is, what we projected," Gleason said.
"And definitely on the equipment side, hopefully the supply catches up and it does not cost us as much."
We depend on your support to keep telling stories like this one. You – together with NPR donors across the country – create a more informed public. Fact by fact, story by story. Please take a moment to donate now and fund the local news our community needs. Your support truly makes a difference.