Jail Records Show Many Looting Suspects Are From Twin Cities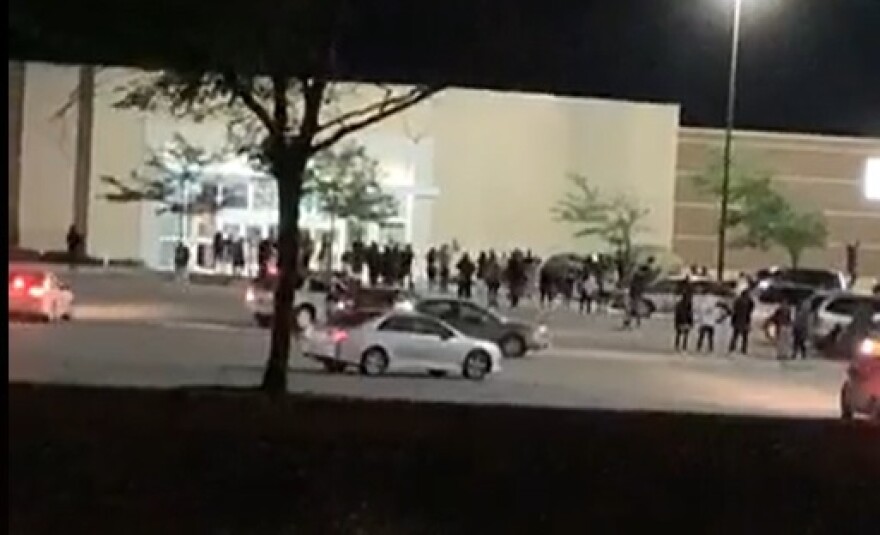 Most of the people arrested in looting-related incidents Monday and Tuesday in Bloomington-Normal were McLean County residents, according to police and jail records.
Bloomington and Normal police say they arrested 23 people after various incidents of looting and vandalism, including at the Target and Kohl's stores. Of those 23 people, 15 are McLean County residents. Four were from Chicago, one was from Streamwood, and two others told police they were homeless, police said. One 20-year-old woman is from Iowa.
The suspects range in age from 16 to 39. They are a mix of men and women.
The first four defendants, who were arrested overnight Sunday-to-Monday, made their first court appearance Tuesday afternoon. They were all charged with looting and burglarizing the Target store in Normal—both felonies and misdemeanors.
Another five to 10 defendants who were arrested overnight Monday-to-Tuesday are expected in court Wednesday, said McLean County State's Attorney Don Knapp.
Bloomington arrests
That second batch of defendants will include at least some of the 13 adults and three juveniles that Bloomington Police arrested late Monday and early Tuesday.
"The majority of these subjects are local or have ties to local subjects," Bloomington Police said in a statement detailing the arrests.
Police also released new details about the confrontation at Kohl's at Eastland Mall. A crowd of about 200 people met outside Eastland Mall around 10 p.m. Monday "following a post on social media directing people to engage in a 'Parking Lot Party,'" police said. The crowd dispersed, but then regrouped around 11:30 p.m.
Police say the crowd began throwing rocks and other projectiles at officers, and also began looting the Kohl's.
"Officers successfully utilized a non-lethal chemical gas to disperse the crowd while also making arrests of looters," BPD said in a statement. A video posted on WGLT's Twitter account appears to show that moment, when a large crowd outside Kohl's abruply scattered across the parking lot.
Here is another look at the approximate crowd size earlier tonight outside @Kohls. This crowd abruptly scattered all at once, as police moved in. Screenshot via Facebook Live video. pic.twitter.com/fZf6sYJbBe

— WGLT (@WGLTNews) June 2, 2020
Bloomington Police said six businesses were targeted in the city late Monday and early Tuesday, including incidents at Kohl's and Read's Sporting Goods.
Charging decisions
Knapp, the prosecutor, said charging decisions will be made on case-by-case basis, not influenced by any of the people who have contacted his office urging harsh response or leniency.
"It is the facts and investigation of each case that will frame our decision," he said.
Knapp said it's been "all hands on deck" in the state's attorney's office—from receptionists up to first assistants—over the past 48 hours. That workload is in addition to three separate murder trials set to begin over the next two weeks, Knapp said.
"It was already an incredibly busy time for us," he said.
We're living in unprecedented times when information changes by the minute. WGLT will continue to be here for you, keeping you up-to-date with the live, local and trusted news you need. Help ensure WGLT can continue with its in-depth and comprehensive COVID-19 coverage as the situation evolves by making a contribution.