Bloomington Considers Creating Public Arts Commission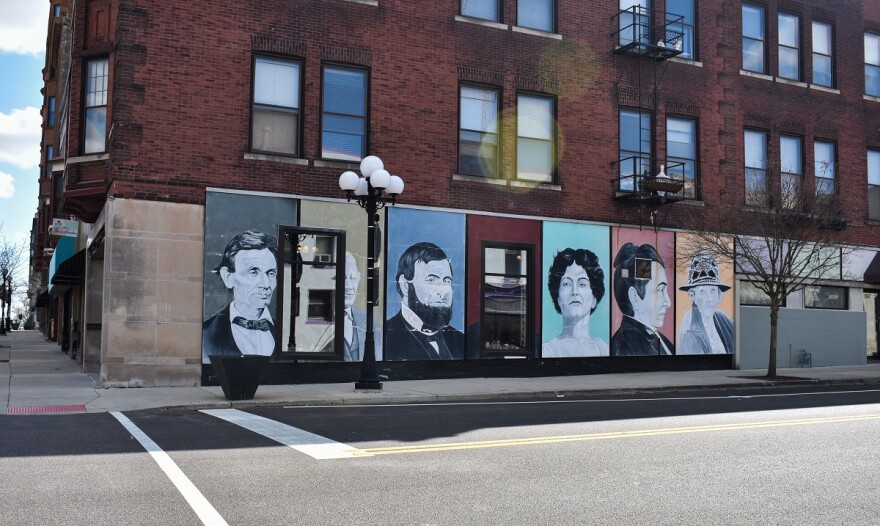 Bloomington City Council members said they're on board with an effort to display more art in public spaces in the city, but some disagree about what art they want in their neighborhood.
The city council is scheduled to vote during its regular meeting Monday on a proposal to create a public arts commission. The meeting begins at 6 p.m. at City Hall.
Deputy City Manager Billy Tyus acknowledged during a recent Committee of the Whole meeting that a person's view of art can be deeply personal.
"Art can be difficult. It can be subjective. What's good and what's not depends on who you ask," Tyus said.
The city is proposing to establish a commission that would select what art should be allowed in city parks and on city buildings, or along sidewalks and other city property.
The volunteer panel would include three mayoral appointees, along with members of the city's beautification committee and cultural commission. The seven-member board would set guidelines and make recommendations to the city council.
Tyus said that would remove the appearance of politics.
"If we are doing this on the basis of a pre-established criteria, it eliminates the whole argument that some people will make that you are selecting this because you know this person," Tyus said.
A majority of the city council expressed support for the idea during the committee meeting, but differed on specifics.
Council member Jenn Carrillo, who represents parts of downtown and the west side, called for the city to rotate its commission members to consider different types of art that can reflect a particular neighborhood identity.
"Let's be clear here that we aren't creating segregation by acknowledging the fact that our city is different for different people in different neighborhoods," Carrillo said.
Council member Kim Bray, who serves the northeast part of Bloomington, said she prefers a more one-size-fits-all approach.
"Let's focus on that commonality rather than tear our community asunder by constantly focusing on those things that bring us into conflict and segregate us and separate us," Bray said.
There's also a question of funding. Tyus suggested the city explore what's called a "percent for art fee" where a portion of construction project funding would pay for art that would complement the project.
"While we love our streets, while we love our sewers, the building of that is hardscape and it's not always pretty, frankly," Tyus said.
He also suggested the city could use funding from parkland dedication fees it collects from developers, but also recommended the city explore private fundraising.
We're living in unprecedented times when information changes by the minute. WGLT will continue to be here for you, keeping you up-to-date with the live, local and trusted news you need. Help ensure WGLT can continue with its in-depth and comprehensive COVID-19 coverage as the situation evolves by making a contribution.