Judge: Looters Created Anarchy In Twin Cities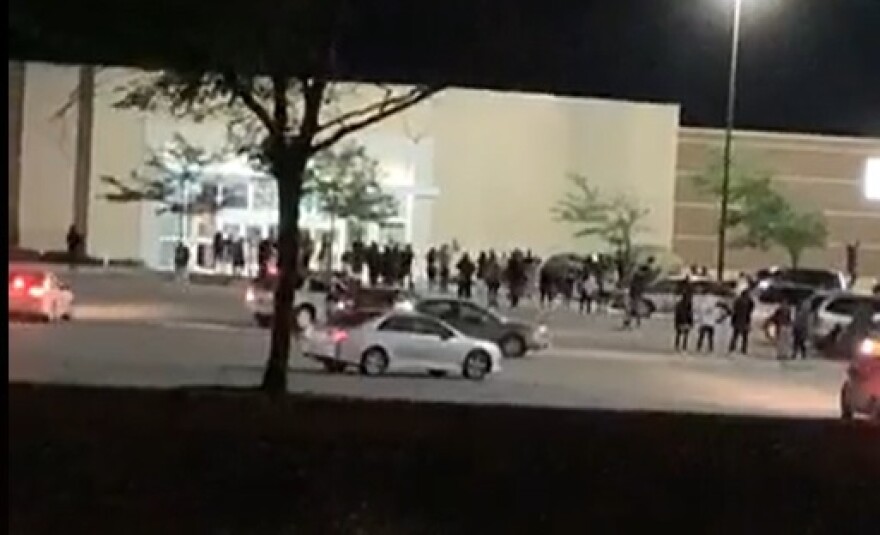 Residents of the Twin Cities were subjected to a night of fear and anarchy when looting broke out earlier this year, a judge said on Friday, as he agreed to give one of the looters a chance on probation.
"This is not an offense that has anything to do with the theft of a television. It is an offense that involved kicking the community when it was at its lowest point," Judge William Yoder told Deangelo Glass.
The mob gathered outside Kohl's, Walmart, Target and other businesses was responsible for "causing anarchy in an otherwise peaceful community," said Yoder.
"It is an offense that involved kicking the community when it was at its lowest point."
In a September plea deal in which burglary and mob action charges were dropped, Glass pleaded guilty to looting.
In police accounts cited by the judge, Glass was accused of taking a big-screen television from Kohl's and fleeing from police who pursued him after the theft. He was arrested after his car failed to maneuver a 4-foot ledge.
"This was a night of, basically, anarchy in the community" that caused some people to arm themselves in fear of looters, said Yoder.
But for his clean criminal record, a wide bench of support and a heartfelt apology, Glass very likely faced a prison term from the judge who has taken a tough stance in the summertime looting cases. On Wednesday, a man with a second pending criminal case was sentenced to 2½ years by Yoder for mob action and an additional 2 years for resisting arrest in a 2019 case.
In addition to 30 months probation, Glass was ordered to pay $32,000 to Bloomington Police for damage to squad cars during the incidents and $6,305 to Kohl's to cover the loss of merchandise. The restitution may be shared with other defendants if they are convicted in connection with the same incidents.
With credit for 103 days spent in jail and day-for-day credit, Glass has completed a 180-day jail term imposed by the judge. He must complete 100 hours of community service.
Prosecutor David Fitt recommended probation for Glass.
Fitt said the state "acknowledges looting is a very serious crime, but he's already been very severely punished for it" by sitting in jail more than 100 days.
In his comments to the judge, Glass apologized.
"I made a mistake. I'm not a criminal. I've never been a criminal and I never will be a criminal," said Glass, pausing to gain his composure during his remarks.
Defense lawyer Michael Doubet told Yoder that Glass was attending college out of state when the pandemic closed down the campus, forcing him to return home. After the hearing, Doubet said the sentence was appropriate and gives Glass a chance to work and finish school.
"This is something he will never forget," said Doubet. The judge's stern comments "send an effective message that this conduct can't be tolerated," the defense lawyer said after the hearing.
Two of the more than 30 defendants facing looting charges have asked that a new judge be named to handle their cases. Yoder's rejection of fully negotiated plea deals indicates he is biased, according to the requests for a new judge. Yoder said in September that he will consider open pleas where all sentencing options are available to him.